We have a few babies ready to go home.
​​

​​

​

A $50 deposit holds your choice of babies when they are born. We never know what we are going to get, we've had litters as small as 3 and as large as 10.

​​

We keep deposits in the order in which they come in. When the litter is born, we will contact the deposit holders with basic information about what is available. 
The first deposit gets the first choice, the second gets second choice and so on. Choices are given before the litter is posted and offered for sale.
Deposits are non refundable, but may be moved to another litter.
434 996 6993 or 434 987 2349​
​
Micro litter $450 , includes neutering for males. 
We take credit cards by phone for deposits and in person for purchases. A 4% charge applies for final purchase on a credit card. 

​We are taking deposits now.

​​We have some older babies that are left from the Christmas litters. The nice thing about older pigs is that they are old enough to tell their personalities. We see them and play with them every day and we can tell you which ones are cuddly, which ones are solid and confident and which ones are especially playful and inquisitive.

When you come to look at the older babies, we can put you in a pen with each baby individually and you can interact with it and see how the two of you get along!  You can also tell that they will stay very small as they are already old enough to judge their size. 

Peppa X Hamlet. Repeat of Sheldon Born November 14 ,  2018 $450​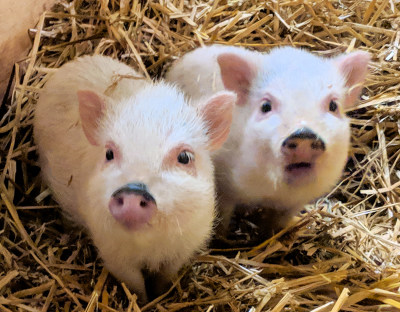 Penny X Hamlet. Repeat of Sheldon Born November 27 ,  2018 $450​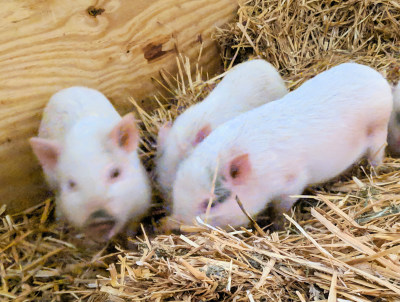 Two males, both neutered. 

Look how small they are at 4 months!
Two males, both neutered and one femals. 

​
Download
Download